Milford, NH Client
We just completed a project for a client who had an unfinished basement and wanted to turn it into a beautiful new living space. Their basement is now complete with a separate laundry room, utility room, and full bathroom. As you'll see in the photos below, we built a custom door to conceal where their breaker box is as well as installed a small door for access to storage under the stairs. These clients now have full finished basement that compliments the rest of their home and gives them much more room to accommodate their growing family.
Testimonial from this client:
We had Nate and Marissa renovate our unfinished basement to include a bathroom, laundry, and common area. Nate was a great help in providing feedback to any suggestions we had, as well as giving his personal experience to what would make the most sense based on our price range. Marissa and Nate were very responsive to any questions I had. Their crew always showed up on time, and were very polite and friendly whenever we went down to see the progress. I would recommend them for any home renovation you are planning on doing. I plan to use them again should I have a new project. During a time where materials can be hard to get, Nate and Marissa were great working with us on what products were available in order to stay within the completion date. The quality of their work shows throughout our basement, and we are very happy with the results.
After…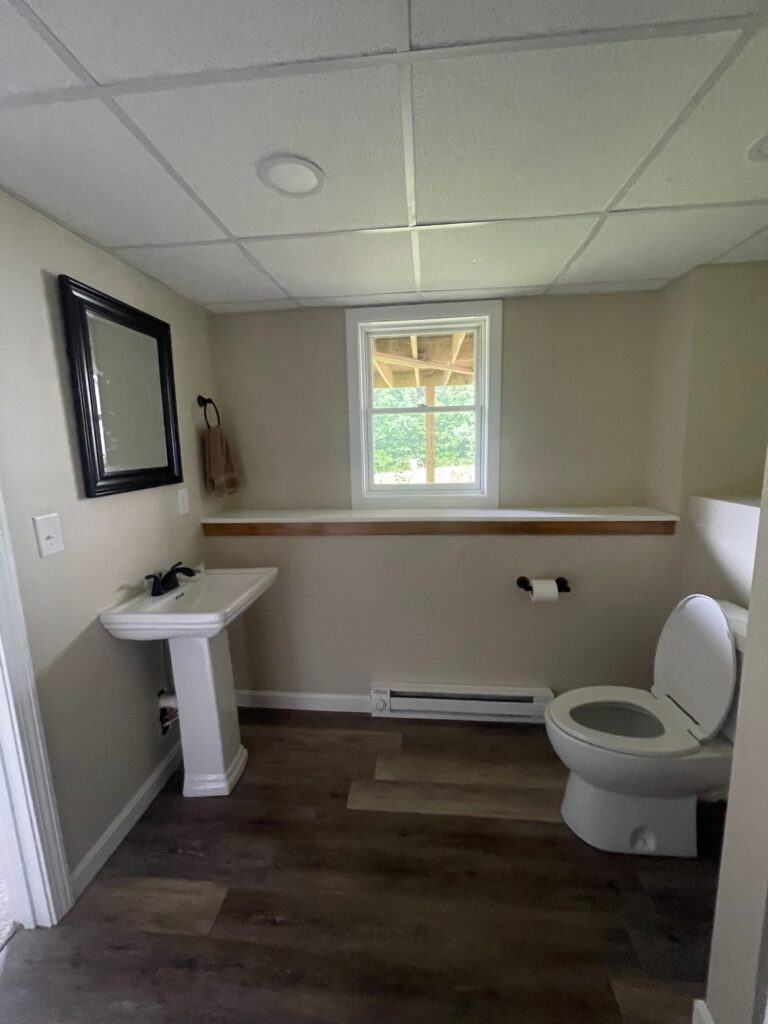 Before…